Fast, Stable and Everywher Wi-Fi.
Brand compliant wireless internet access solutions. We provide 24/7 hotel guest support. Our fully supported networks allow you to provide your Hotel & Resort customers with Wi-Fi access that is fast, reliable and most importantly easy to use.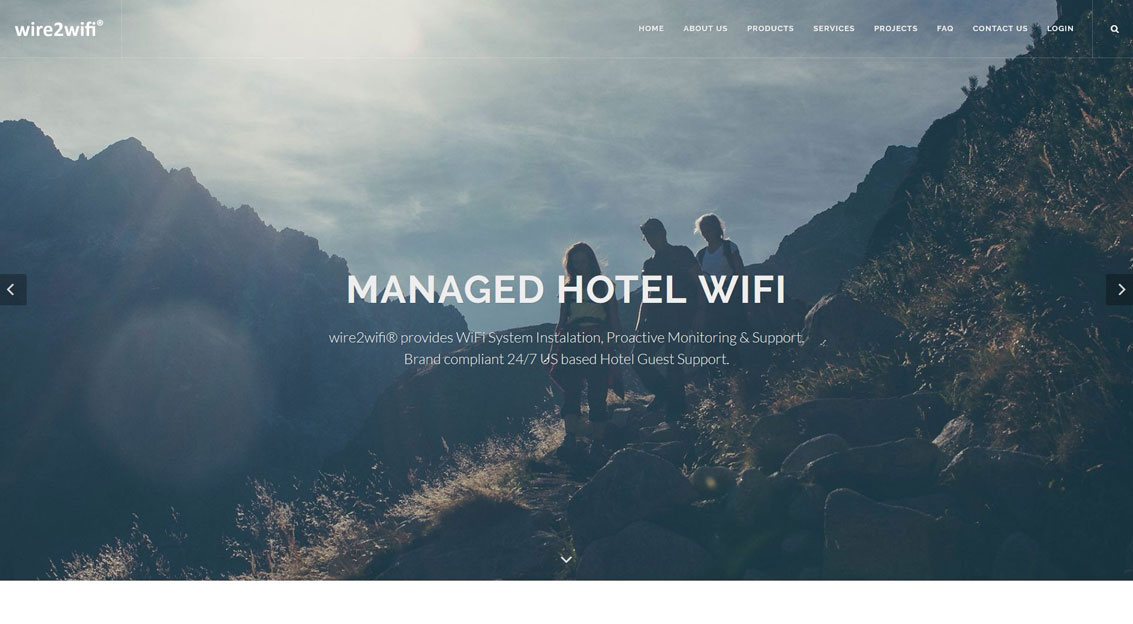 Multiple devices support.
Seamless & Reliable Connectivity
Today, all travelers across the globe want a fast & reliable connection. These guests comes with multiple devices for business or personal needs, and expect a seamless and reliable connection throughout your property.
World class equipments.
Superior Performance
We provides very high performance network for authenticated and seamless broadband connectivity to guest devices. Our system is capable to manage dynamic bandwidth with independent upload/download speeds as well as Session limiting which prevents file sharers, PTP users and other network "hogs" from congesting or bringing down the network.
24/7 proactive network monitoring.
CALEA & DMCA compliance
VP Networks 3610 provides a report of every user session and bandwidth used, available on a remote portal for long term storage and reporting. This allows your network to be compliant with the Communications Assistance for Law Enforcement Act (CALEA) and Digital Millennium Copyright Act (DMCA).
Call Now (855) 515-6789
We offer world class equipment, network design & installation, service & support including network monitoring & 24/7 hotel guest support.
24/7 Guest Support
24/7/365 US based brand compliant tech support takes care of any issues your guests may have by our highly trained support team.
Bandwidth Management
Bandwidth aggregation to combine multiple ISP connections, Dynamic, per user bandwidth limit, session limiting.
Disclaimer Page & Redirection
Brand compliant custom designed login page for access code or email subscription authentication with disclaimer and redirection.
Proactive Monitoring
24/7 network monitoring and software upgrades to make sure hotel wifi network is secure and up to date.
Design & Installation
Full-scale network design service to deploy high-performance network to support guestsa€? mobile devices and bandwidth-intensive applications.
Secured Network
Spam control, Real-time session list, CALEA and DMCA user session logging
Hundres of hotels & motels are powered by wire2wifi®
What Clients Say?
Most Reliable, #1 customer/tech support I worked with many IT companies in the past. Out of everybody wire2wifi is the most reliable. Any problem is solved within minutes. Don't take my words, check for yourself.
They are absolutely the best service provider I have seen. They care for you and provide the best.
We've been pleased to work with wire2wifi for two years now. Our guests are pleased we are offering complimentary internet access and the service from wire2wifi has been outstanding.